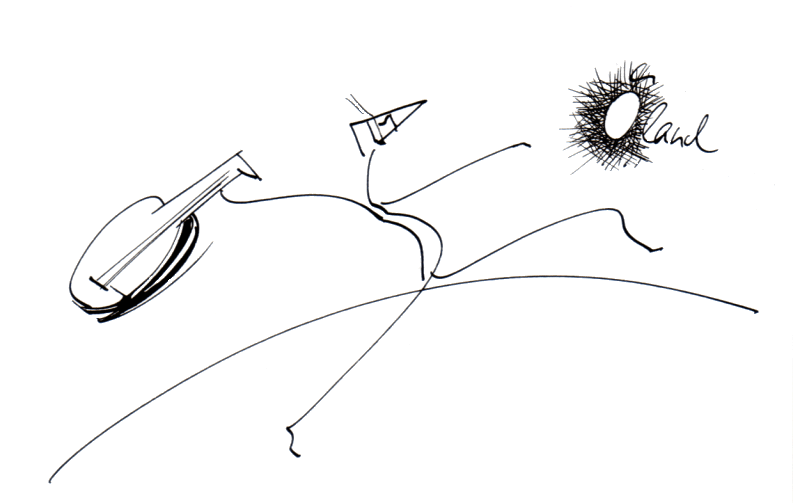 Dear Friends of Öland and the Lute
---
Report in pictures from the Lute Course 2004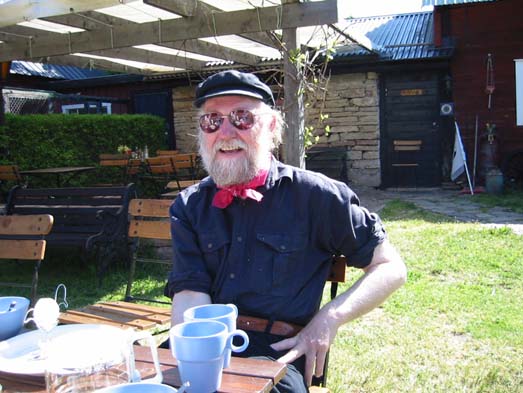 David performed a daily dia-show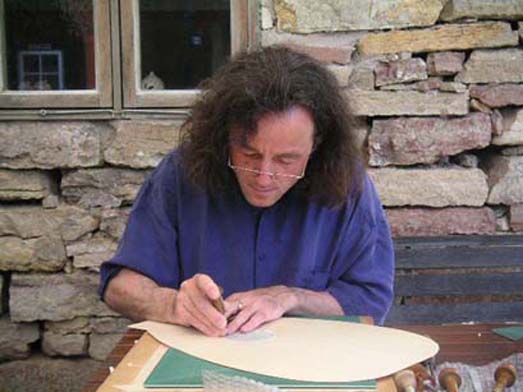 Beppo, following the instructions from David, cut a rose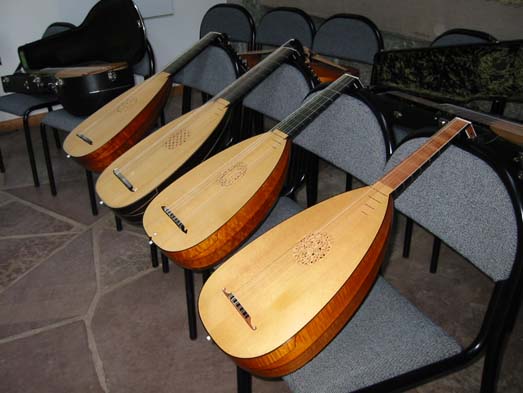 Eskil brought some of his beautiful Jönsson lutes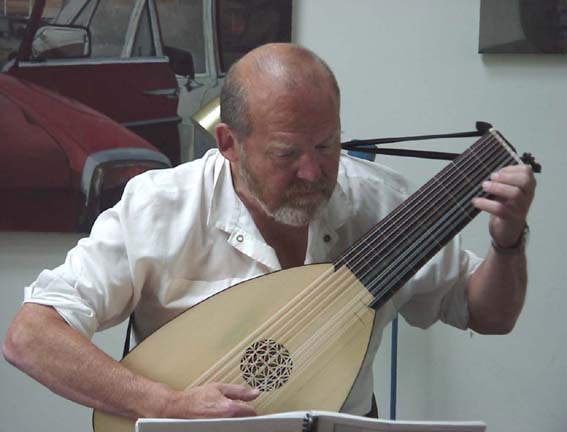 Charles started the day with Händel and ended it with telling us ghost stories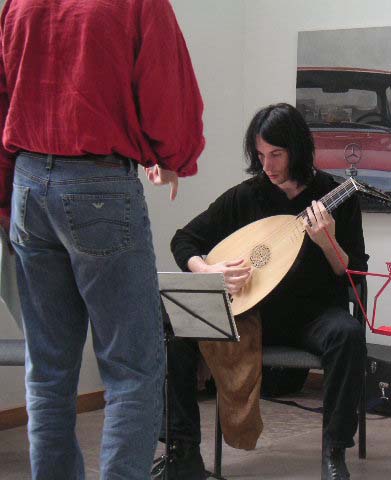 The daily solo lessons
(here Benjamin, getting some headless instructions)

were followed by ensemble sessions.
(Nadine, Benjamin, Charles, Peter and Stefan)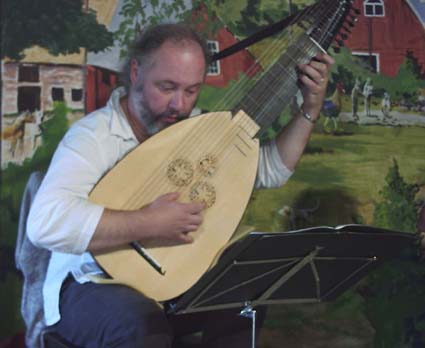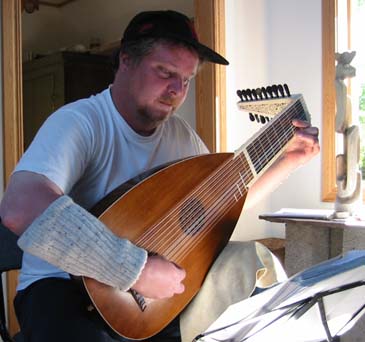 Jürg and Thomas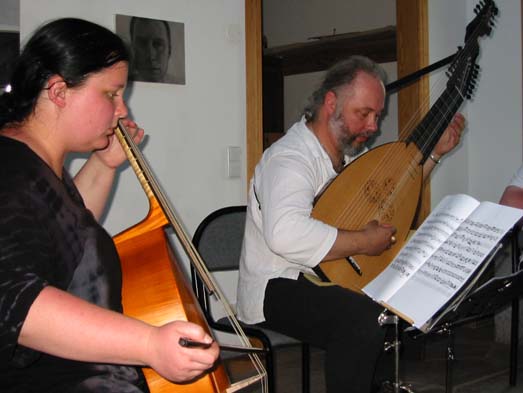 studied Corigniani with Nadine playing the viol.


English lute trios, arranged by Stewart, played by Stefan, Jürg and Thomas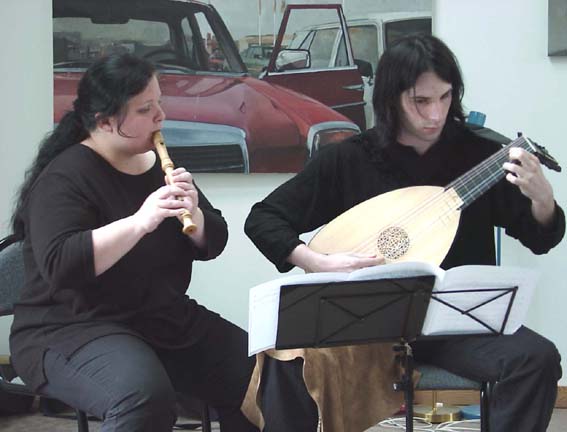 Nadine and Benjamin performed "Flow My Tears" by John Dowland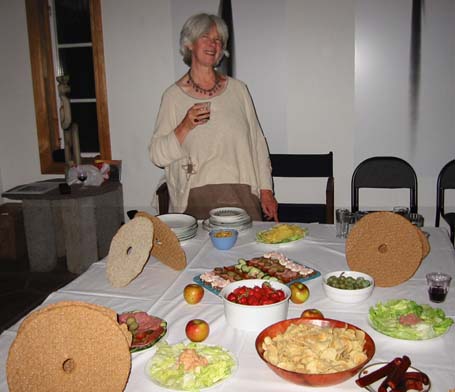 The final party was in the hands of Thea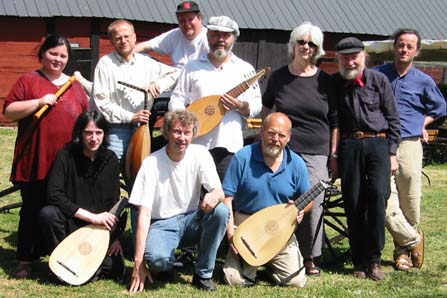 Nadine, Peter, Thomas, Jürg, Thea, David, Beppo
Benjamin, Stefan and Charles (Jan and Eskil are missing)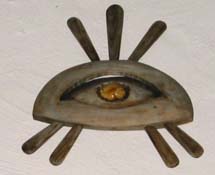 This eye was watching us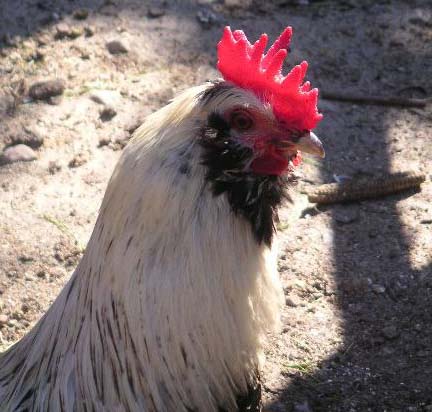 as well as this one!
Do you have ideas for future courses and/or festivals on Öland, please let me know!
Stefan Olof Lundgren