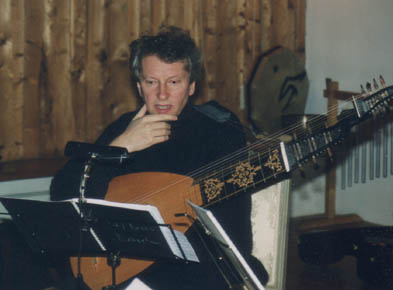 Stefan Olof Lundgren
---
Chronological Biography
1949: Born in Högsby, Sweden.
1964: First guitar studies.
1972-74: Music studies at the city music school in Oskarshamn, Sweden.
1974-77: Studies concentrated in music history and research at the University of Lund.
1975: Began intensive studies of the lute and its music.
1975-76: Participant in lute master classes in Belgium and England.
1977-79: Studies at the "Schola Cantorum Basiliensis", Basel, Switzerland, with Eugene Dombois and Hopkinson Smith.
1979-2007: Resident of Munich, Germany. Professionally active there as composer, lutenist and pedagogue. Editor and author of numerous editions of lute music and instructional works.
Since 1980: Given numerous lute courses in Zillertal, Austria, Landshut and Alteglofsheim, Germany and Öland, Sweden, offering instruction in lute solo, ensemble, and guest artist performances.
2007: Moved to the Swedish island of Öland in the Baltic Sea. Music DVD Video production begins. "Troll Eyes" in 2008 and "Der Lautenthaler" in 2009.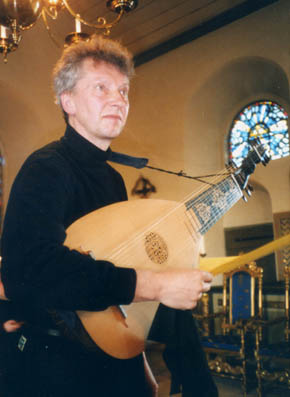 1983: 50 Lute Duos from the English Renaissance.
1984: J.S. Bach: Complete Works for Lute.
1986: New Method for the Renaissance Lute.
1993: The Baroque Lute Companion (252 heretofore unpublished lute works).
1997: Children's Games (Kinderspiel).
2005: The Lute Calendar (A new lute piece for every day of the year).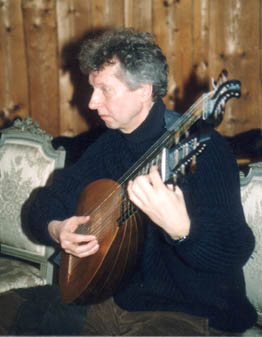 Selected Compositions
1989: Six Capriccios for Solo Lute, Op. 4.
1990: The Solitary Way, eight songs for voice, gamba and theorbo, Op. 7.
1993: Ölandssuite for Theorbo, Op.11.
1992/93: 24 Etudes for Solo Lute, Op. 12.
1994: Toccata for Two Lutes, Op. 14.
1996: 12 Etudes for Solo Lute, Op. 19.
1996/2000: Preludes 1-24 for Solo Lute, Op. 20.
1999: Siebenschläfer, Opera for children, Op. 25.
2000: Albus, Opera to the memory of Silvius Leopold Weiss, Op. 26.
2001: Der Cid, Opera, Op.29.
CD
1997: Eisenhand
2002: Alvaret
2005: Albus: Life recording
2006: The Lute Calendar, Winter
DVD Audio
2003/04: Gudasaga
2008: "Trollögon" with Melanie Poser.
2009: "Der Lautenthaler" A tribute to John Dowland. With Melanie Poser.
2010: "Seven Dances for the Moon" With Melanie Poser